What are Primary Sources?
Primary sources are original records or documents created by someone who lived at the time of the event you are studying. These sources enable you to get as close as possible to what actually happened.
Examples of primary sources include:
historical manuscripts
parliamentary debates and papers
Bills, Acts and Explanatory Memoranda
old magazine and newspaper articles
speeches and interviews
letters, diaries, memoirs and autobiographies
audio recordings
unpublished lab notes
Note that the status of some sorts of material depends on the discipline and the context. Historians would argue that statistical data from the past constitutes primary source material. Geographers and planners would not generally regard contemporary statistics (such as those compiled and published by the ABS) as primary sources.
Journal articles are not usually regarded as primary sources. However, there is a significant class of journal articles which fit into this category. These are articles which provide the details of a particular research project or experiment.
To be regarded as a primary source, such articles should include sufficient information to enable a subsequent researcher to reconstruct the steps involved in the original investigation. As a general rule, this means that the article must include the following:
an introduction that sets out the aims of the report and the hypothesis proposed.
a section that details the methods and/or materials used.
the results obtained.
a discussion.
a conclusion indicating whether the hypothesis was proven or unproven.
In legal research and practice, the primary source is the Law itself.
In Australia this refers to the Legislation created by Parliament and Cases decided by the courts.
To discover how to find primary materials in Law, check out the appropriate links below.
Books about Locating and Using Primary Sources
Understanding Medieval Primary Sources
ISBN: 9781317796312
Publication Date: 2014
History Beyond the Text
ISBN: 9780415429610
Publication Date: 2009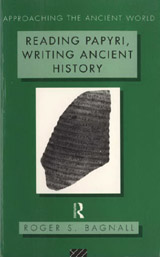 Reading Papyri, Writing Ancient History
ISBN: 0415093775
Publication Date: 1995